More options for investments of 100.000 euros or more
Would you like to get a higher return and are you willing to take a bit more risk? Special arrangements are possible for investors who want to invest 100.000 euros or more.
The options include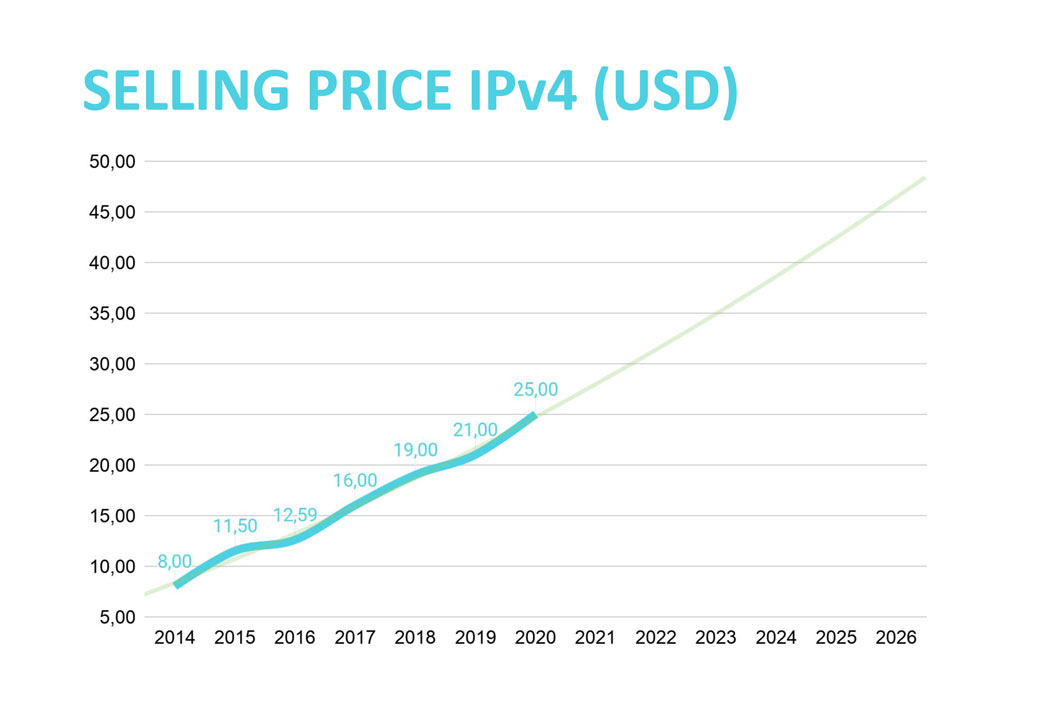 Selling prices IPv4. Bron: auctions.ipv4.global
This investment is not subject to AFM supervision. Always contact your financial advisor for advice.
Are you interested in investing in IP technology and would you like to discuss the opportunities? Contact us.